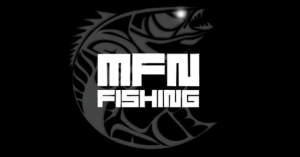 Mattagami Lake hosts 2 tournaments on the NOWT and this event is the highly anticipated walleye tournament opener.
The Mattagami First Nation welcomes anglers from far and wide to try their luck at bringing in the walleyes needed to claim the first place prize. In addition to the warm welcome they receive, anglers look forward to fishing here as the walleyes are big and there are many ways to catch them on these waters located south of Timmins, Ontario.
2018 marks the 19th year of this walleye tournament!
The MFN Walleye Tournament will be a 2-day tournament.  Prizes are awarded based on the total weight of walleyes caught and registered from each day.  Teams consist of two anglers per boat.  Complete details will be provided within the rules and during the team meeting.
Dates & Location
June 1, 2017 – Rules meeting
June 2 & 3, 2018 – Tournament days
Location: Mattagami First Nation – Mattagami Lake
Tournament Rules & Boundaries
It is the participants responsibility to review and understand the tournament rules and boundaries in its entirety.  Key portions of the rules will be reviewed during the rules meeting on the Friday before the tournament.
Prizes
First place prize of $10,000, with payouts to the top 25 teams
Big fish prizes for each day
Sponsor dontated prizes
Additional Info
All you can eat pasta bar Friday from 5pm to 7 pm. $15/plate, all are welcome!
Free BBQ steak dinner on Saturday for all registered anglers
Beer Garden all weekend (age of majority required, licensed under LCBO)
Contact
Registration
Entry Fee: $370 PER TEAM and INCLUDES big fish entries for both days.
Register at the Tournament HQ on June 1 by 7:00 PM (or so)
Contact Crystel to register in person – call 705-363-7024
Forms available at Albert's Sports & Work Wear and Dumoulin Sports Fishing & Tackle in Timmins

NOTE: ONLINE REGISTRATION ENDS MAY 25, 2017 at 11:59 PM
Watch Bob and Wayne Izumi try their luck at this tournament!