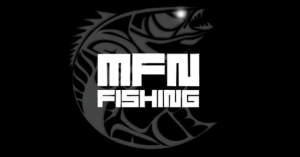 Mattagami First Nation Fishing is an organization focused on developing the sport of competitive tournament fishing on the waters of Mattagami Lake and the Gogama/Timmins area.
Our events are coordinated by volunteers with years of experience in organizing fishing tournaments and/or other events with high participant levels.
We are committed to providing competition through fairness, honesty, and respect for our anglers, sponsors, volunteers, and fans.
As a non-profit organization we direct proceeds of our events towards improvements to the Mattagami First Nation community. Beneficiaries include recreational programs, equipment, and child/youth initiatives.
mfn-admin
An incredible outcome for a very special 17th annual Mattagami First Nation Walleye Tournament! Recap and final results.
mfn-admin
The 2016 Winter Pike Derby on Mattagami Lake welcomed over 175 ice anglers in search of the heaviest pike.
mfn-admin
Like our new Facebook page to keep up with what's going on with MFN Fishing. The old group will be deactivated within the next few weeks.
Part of Canada's largest walleye tournament circuit!