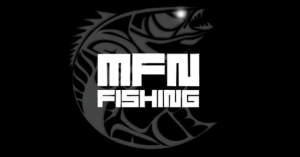 Mattagami First Nation Fishing is an organization focused on developing the sport of competitive tournament fishing on the waters of Mattagami Lake and the Gogama/Timmins area.
Our events are coordinated by volunteers with years of experience in organizing fishing tournaments and/or other events with high participant levels.
We are committed to providing competition through fairness, honesty, and respect for our anglers, sponsors, volunteers, and fans.
As a non-profit organization we direct proceeds of our events towards improvements to the Mattagami First Nation community. Beneficiaries include recreational programs, equipment, and child/youth initiatives.
mfn-admin
Well-known walleye angling team jumps from 19th place on Day 1 fishing to winning the tournament with a big bag on day 2.
mfn-admin
Highly anxious anglers patiently waited for the fog to clear for a delayed start to the tournament. After a short wait, the horn sounded, and friendships were put on hold as anglers put on their competition faces and blasted off to catch the big ones.
mfn-admin
MFN Ice Derby Anglers enticed monster pike to take their baits on February 25. The winning pike weighed in at almost 20 lbs.
Part of Canada's largest walleye tournament circuit!